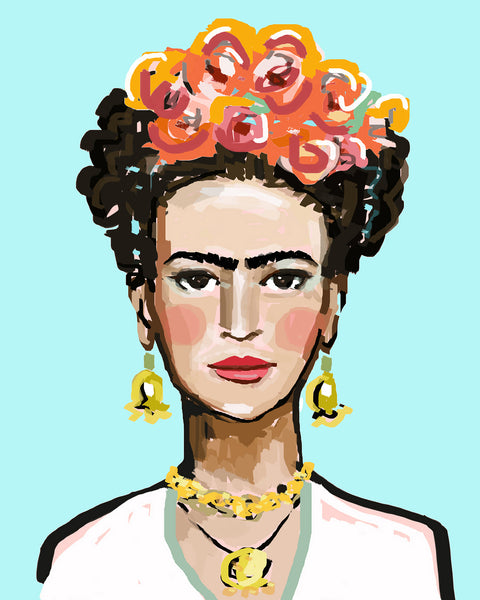 Frida Kahlo Print, roses, pretty, portrait, Frida Aqua, "Frida on Aqua" 
Title: Frida Aqua
Size: Various sizes
Watermark will not appear on your print.
Print of original painting by Maren Devine. Archival quality bright inks on medium weightmatte paper. White border on all sides. Beautiful color and quality prints on premium matte paper. Canvas prints are finished out in back with board and a hanger 1 3/8" sides are light tan from image. All prints look just like the original.
Questions, just ask!!
Original art becomes property of buyer, seller retains right to sell prints unless otherwise discussed.