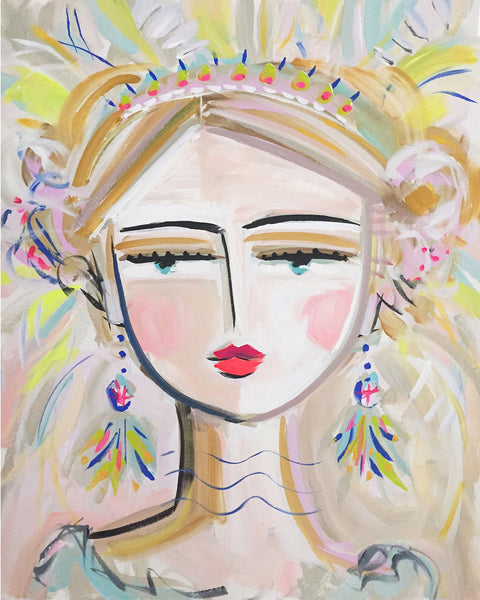 Warrior Girl PRINT, abstract faces, Maren Devine, paper or canvas, BO
Title: "Warrior Girl BO"
Size: Various; see pull-down menu
All prints use archival quality vibrant inks to look like the original painting by Maren Devine.
Printed on heavy premium paper using archival quality inks. Paper prints have a white border for easy framing. Canvas prints are finished out with black board and a hanger. Canvas print sides are light gray from image 1 1/4" sides from image and hangers.
Be strong, girl.
Abstract Portrait on canvas.
Questions, just ask!
Original art becomes property of buyer, seller retains right to sell prints unless otherwise discussed.